About Us
Rotary International in Great Britain and Ireland (RIBI) has over 55,000 members in more than 1,800 clubs. It is part of Rotary International, the world's first service organisation. Futher details about RIBI can be found at www.ribi.org. Please contact us at wreakevalletrotary@gmail.com.
Why not join us? Membership is open to all and we are always looking to recruit new members, both men and women. We are establishing a new, younger club at present. To find out more please click on the New Syston Rotary Club tab on the home page.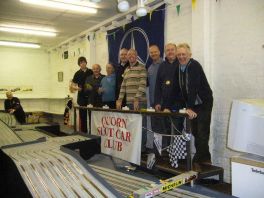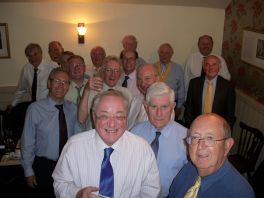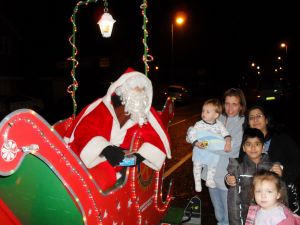 The Rotary Club of the Wreake Valley meets on most Wednesdays in Queniborough. Broadly speaking we cover the area to the north of Leicester centred on Syston and Birstall and including surrounding locations such as Thurmaston and Queniborough. Members are encouraged to attend as often as possible on the basis that the more you put into anything the more you will get out of it. There are however, no hard and fast attendance rules. Meeting regularly you establish friendships, socialise and plan events which will benefit the local and wider communities.
During the course of a calendar year we will typically arrange a charity Real Ale Festival, a Summer Garden Party for senior citizens, a Christmas Carol Concert and use our Santa Sleigh for fundraising. In 2010 for the first time we are organised a charity run, the "Watermead Challenge", at Watermead Country Park which was open to runners and walkers of all abilities. It's seventh year in 2016 attracted over 450 runners and raised £3,000 for the Rothley based Alex's Wish charity.
Socially, we have visited a local brewery, played skittles against other local Rotary Clubs, invited guest speakers on a range of topics to address our meetings and been air rifle shooting! We try to have as varied a programme as possible and encourage members to contribute to this as fully as they are able.
Most of our members live or work locally to our area although some travel from a bit further afield (so we must be doing something right!). If you live or work in the north Leicester area, are looking to make new friends and feel you have something to contribute to the community, please do contact us. You are welcome to attend our meetings to see what you have been missing! Alternatively, you may have a project in mind that you think we could help with. If so, please use the "Contact Us" page.