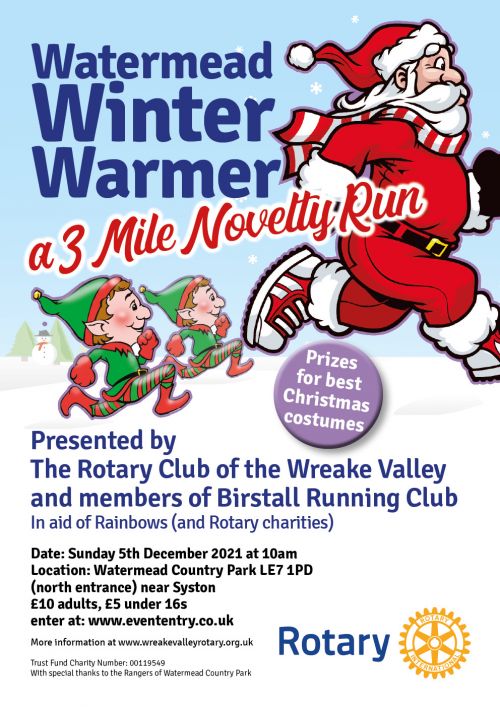 W
Our new event in conjunction with members of Birstall Running Club.
Enter this "fun run" to support Rainbows whilst getting fit ready for the Christmas season indulgences!
Wreake Valley Rotary Club Charity Santa Sleigh 2021
Our Santa sleigh will be touring the areas listed below the sleigh photograph subject to weather conditions.
Please come out to wave at Santa, perhaps take a selfie with him, and place a charity donation in one of our sealed collection boxes.
Your support will be greatly appreciated and will be given to mostly local charities. All Rotarians are volunteers so there are no administration costs.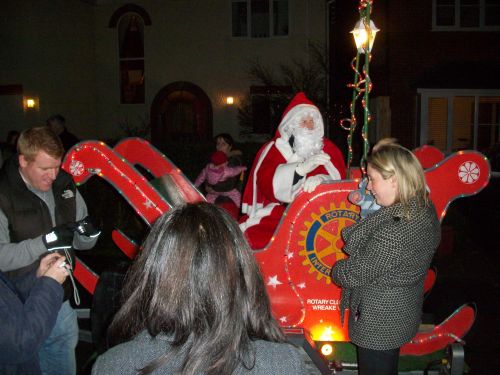 Collections run from about 5.30pm to 7.30pm weekdays and 4.30pm to 6.30pm weekends in December.
Friday 10th: Dales estate in Thurmaston
Saturday 11th: Millstone Lane/Parkstone Road etc Syston
SUNDAY 12TH 5PM: Cedar Mews Care Home, Hallam Fields, Birstall
Monday 13th: Saxon Drive/Warren Way, Rothley
Tuesday 14th: Trevino Drive and roads off, Rushey Mead
Wednesday 15th: Stonehill Avenue, Birstall
Thursday 16th: Quenby Crescent/Empingham Drive area, Syston
Saturday 18th: Walnut Avenue/Fielding Road area, Birstall
Sunday 19th: Dalby Avenue/Lambourne Road area, Birstall
Tuesday 21st: Goodes Lane and roads off, Syston
Wednesday 22nd: Gates estate, Birstall
Thursday 23rd: spare night in case of previous bad weather.
Trust Fund Charity Number 001119549. info@wreakevalleyrotary.org.uk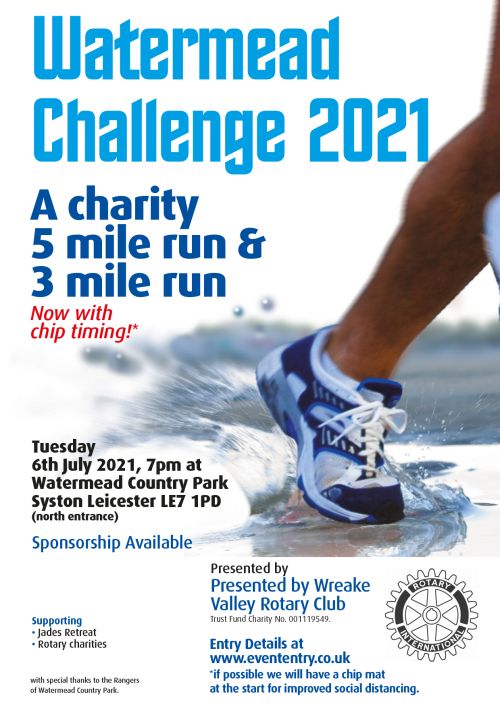 Dunelm Watermead Challenge proved to be a huge success. Thank you all for your support.
Results are listed below. Also appearing on Watermead Challenge Facebook page.
Appeals will be accepted until Sunday 11th July and no later.
See you all in July 2022!
* Note. The results can apparently only be opened on a laptop or a desktop!
-----------------------------------------------------------------------------------------------------------------------------
Buddy Bags Project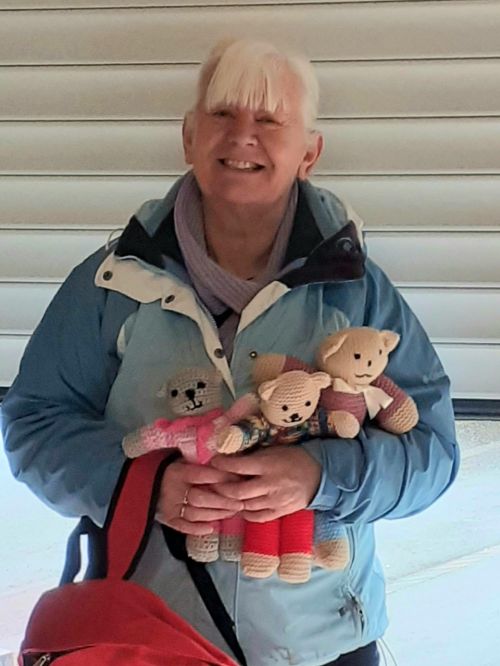 In early April President Kathryn Gregory arranged for five members of Wreake Valley Rotary Club to gather in a "socially distanced" outdoor way in order to fill thirty backpacks known as "Buddy Bags".
Each bag contains the essential items a child needs when they enter emergency care. Items such as toiletries, pyjamas, socks and underwear were provided by club members. The bags also include comfort items such as a reading and colouring books, crayons and a teddy bear. A "Buddy Bag" is something a child can call their own, no matter where they go.
The UK Buddy Bag Foundation was founded by Karen Williams in 2015. It's mission is 'to commit 100% of money raised to supply children going into emergency care with essential items".
The photo shows Kathryn with a Buddy Bag and contents.
To learn more about this charity visit – www.buddybagfoundation.co.uk.
To learn more about Rotary in the Britain visit www.rotarygbi.org
Trust Fund Charity Number 001119549. info@wreakevalleyrotary.org.uk