Sponsored by Narwal Wealth Management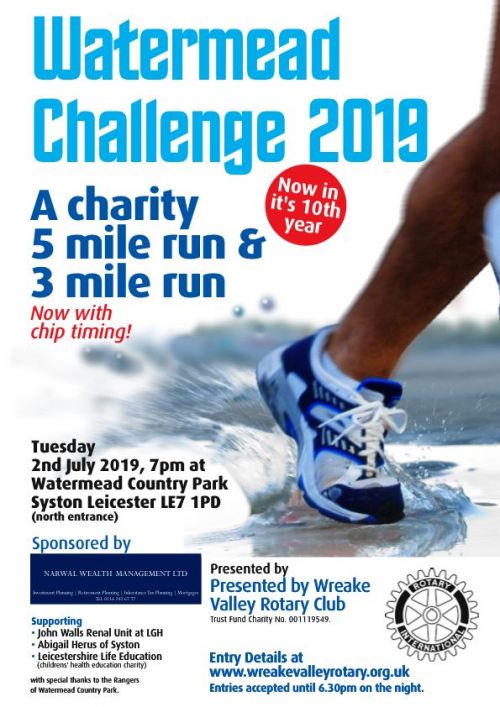 Many thanks to all who entered and helped at the 10th Watermead Challenge annual charity run. We had a sold out field of 600 runners and some good times.
In the 5 mile run Dan Leake came home first in 27:22 with the first woman, Kim Angell of Team Anstey Runners and Ramblers, finishing in 33:31.
In the 3 mile run the winner was Lucas Spence of Wreake and Soar Runners in 16:18 and the first woman was Sophie Dunbobbin, also of Wreake and Soar, in 18:25.
Profits made will be distributed amongst three worthy local causes: LGH Renal Unit, Abigail Herus of Syston and Leicestershire Life Education.
See you all again next year!
Trust Fund Charity Number 001119549. info@wreakevalleyrotary.org.uk