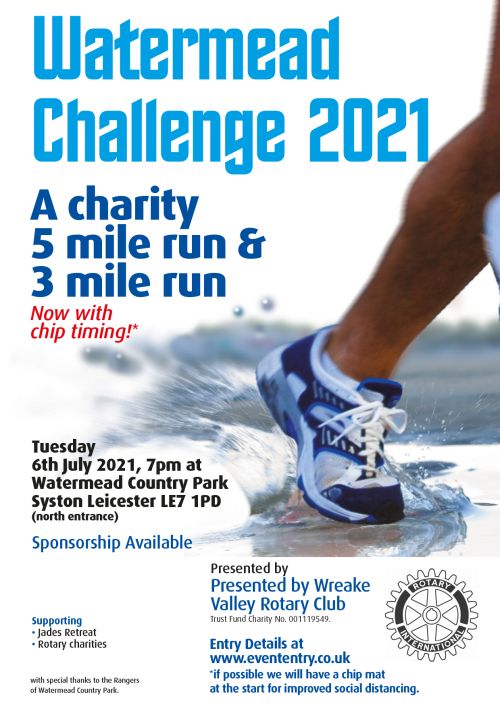 As of 12th June the event is now sold out! 500 entrants for the 5 mile and 100 for the 3 mile.
Covid 19 measures in place. Please ensure you read and comply with the instructions that will be emailed to you and which will be available here just before the event (being continually updated).
Refreshments van available. Race Village open from about 5pm. Don't forget it's £2.50 to access the park by car.
Thank you all for your support.

Proceeds to Jade's Retreat and Rotary Charities (including Dictionaries4Life and Leicestershire Life Education).
-----------------------------------------------------------------------------------------------------------------------------
Buddy Bags Project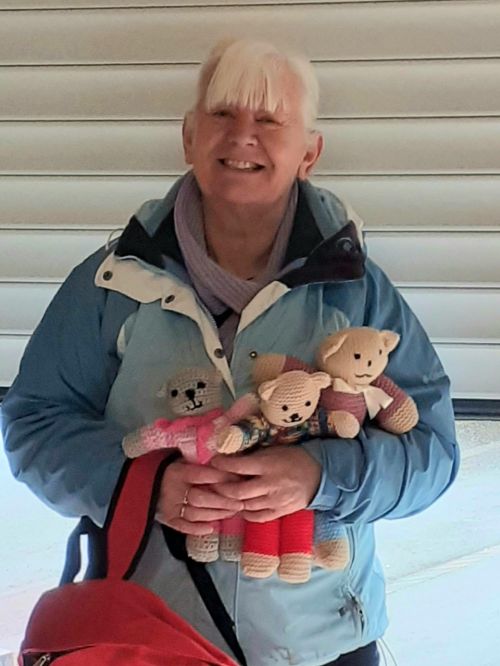 In early April President Kathryn Gregory arranged for five members of Wreake Valley Rotary Club to gather in a "socially distanced" outdoor way in order to fill thirty backpacks known as "Buddy Bags".
Each bag contains the essential items a child needs when they enter emergency care. Items such as toiletries, pyjamas, socks and underwear were provided by club members. The bags also include comfort items such as a reading and colouring books, crayons and a teddy bear. A "Buddy Bag" is something a child can call their own, no matter where they go.
The UK Buddy Bag Foundation was founded by Karen Williams in 2015. It's mission is 'to commit 100% of money raised to supply children going into emergency care with essential items".
The photo shows Kathryn with a Buddy Bag and contents.
To learn more about this charity visit – www.buddybagfoundation.co.uk.
To learn more about Rotary in the Britain visit www.rotarygbi.org
Trust Fund Charity Number 001119549. info@wreakevalleyrotary.org.uk