Watermead Challenge now in its 12th year! Our next event is on Tuesday 5th July 2022 at 19.00 hours.
To enter please visit www.evententry.co.uk. Affiliated runners £15, non affiliated runners £14.
With chip timing. All runners get a commemorative medal. A selection of trophies for placed runners.
No three mile run this year as there is a weekly Saturday "parkrun" at Watermead and in December we will again be holding our fancy dress "Watermead Winter Warmer" charity fun run.
Thank you all for your continued support.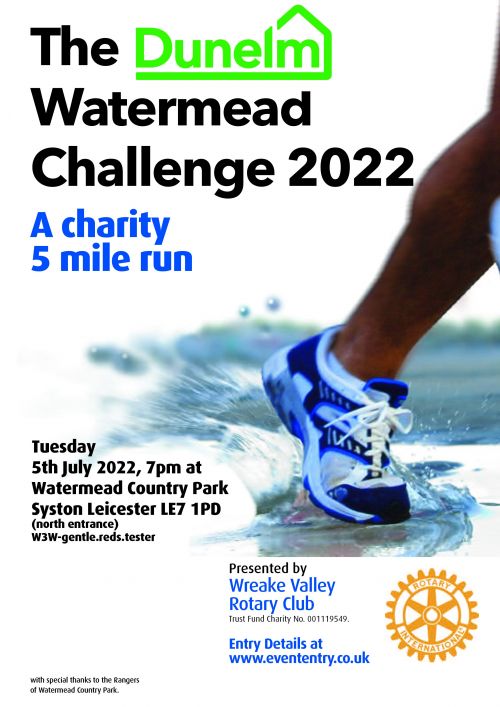 Trust Fund Charity Number 001119549. info@wreakevalleyrotary.org.uk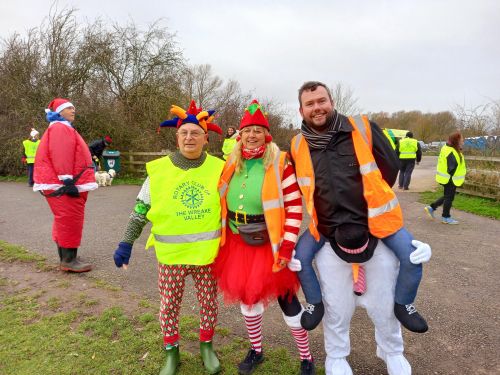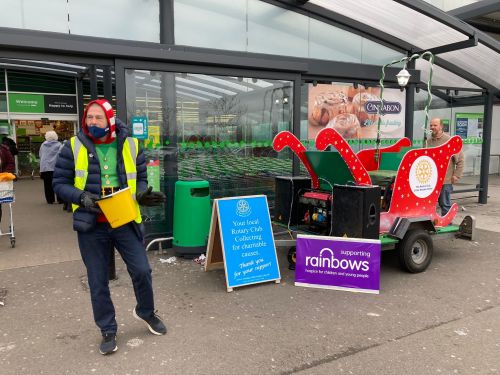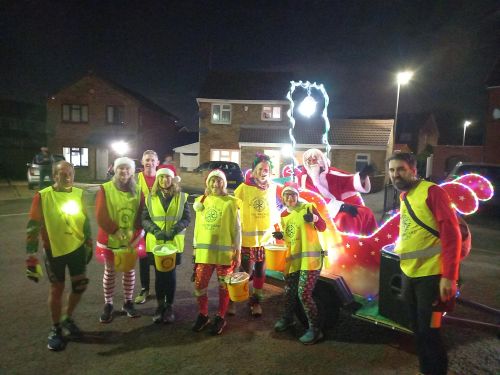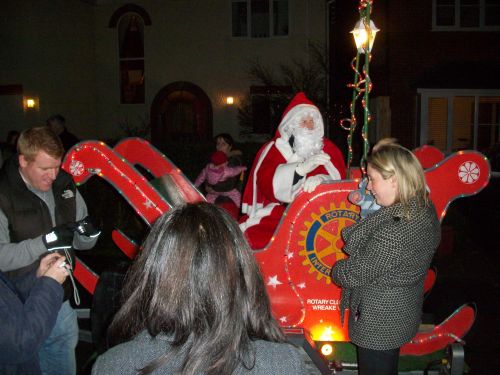 Thank you all for your support during our 2021 Christmas collections and Watermead Winter Warmer charity run.
Funds raised will include donations to the following: Rainbows Hospice, Living Without Abuse charity, Soar Valley Food Bank, MIND mental health charity, local Air Ambulance Service, LOROS, local Scouting and Girl Guide groups, an Irlen's Syndrome sufferer and the Leicestershire Life Education charity
Trust Fund Charity Number 001119549. info@wreakevalleyrotary.org.uk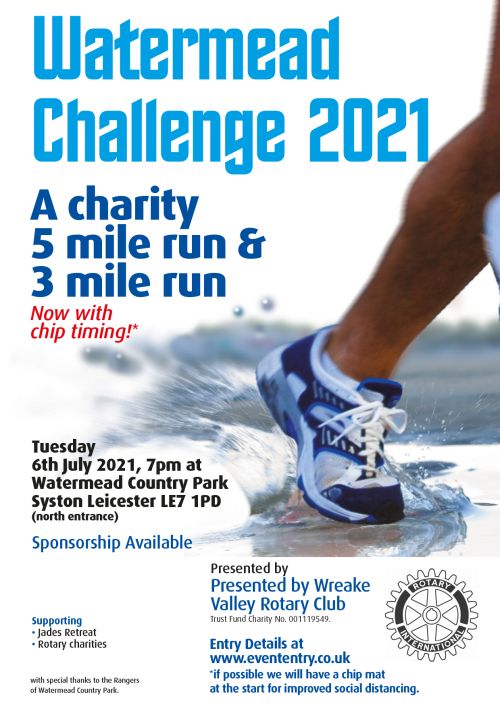 Dunelm Watermead Challenge proved to be a huge success. Thank you all for your support.
Results are listed below. Also appearing on Watermead Challenge Facebook page.
Appeals will be accepted until Sunday 11th July and no later.
See you all in July 2022!
* Note. The results can apparently only be opened on a laptop or a desktop!
-----------------------------------------------------------------------------------------------------------------------------
Buddy Bags Project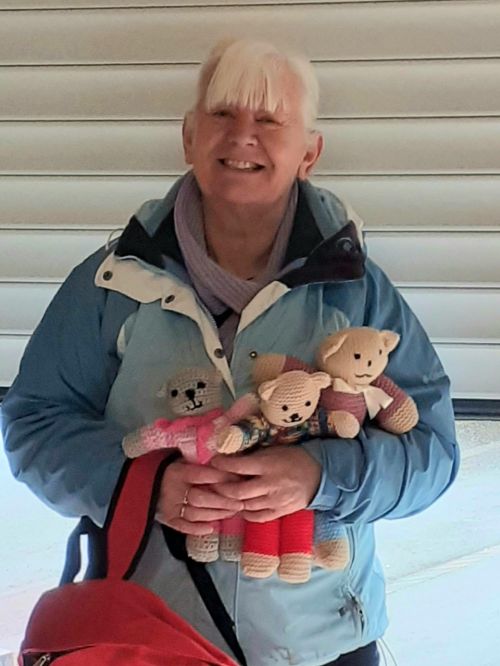 In early April President Kathryn Gregory arranged for five members of Wreake Valley Rotary Club to gather in a "socially distanced" outdoor way in order to fill thirty backpacks known as "Buddy Bags".
Each bag contains the essential items a child needs when they enter emergency care. Items such as toiletries, pyjamas, socks and underwear were provided by club members. The bags also include comfort items such as a reading and colouring books, crayons and a teddy bear. A "Buddy Bag" is something a child can call their own, no matter where they go.
The UK Buddy Bag Foundation was founded by Karen Williams in 2015. It's mission is 'to commit 100% of money raised to supply children going into emergency care with essential items".
The photo shows Kathryn with a Buddy Bag and contents.
To learn more about this charity visit – www.buddybagfoundation.co.uk.
To learn more about Rotary in the Britain visit www.rotarygbi.org
Trust Fund Charity Number 001119549. info@wreakevalleyrotary.org.uk